School visit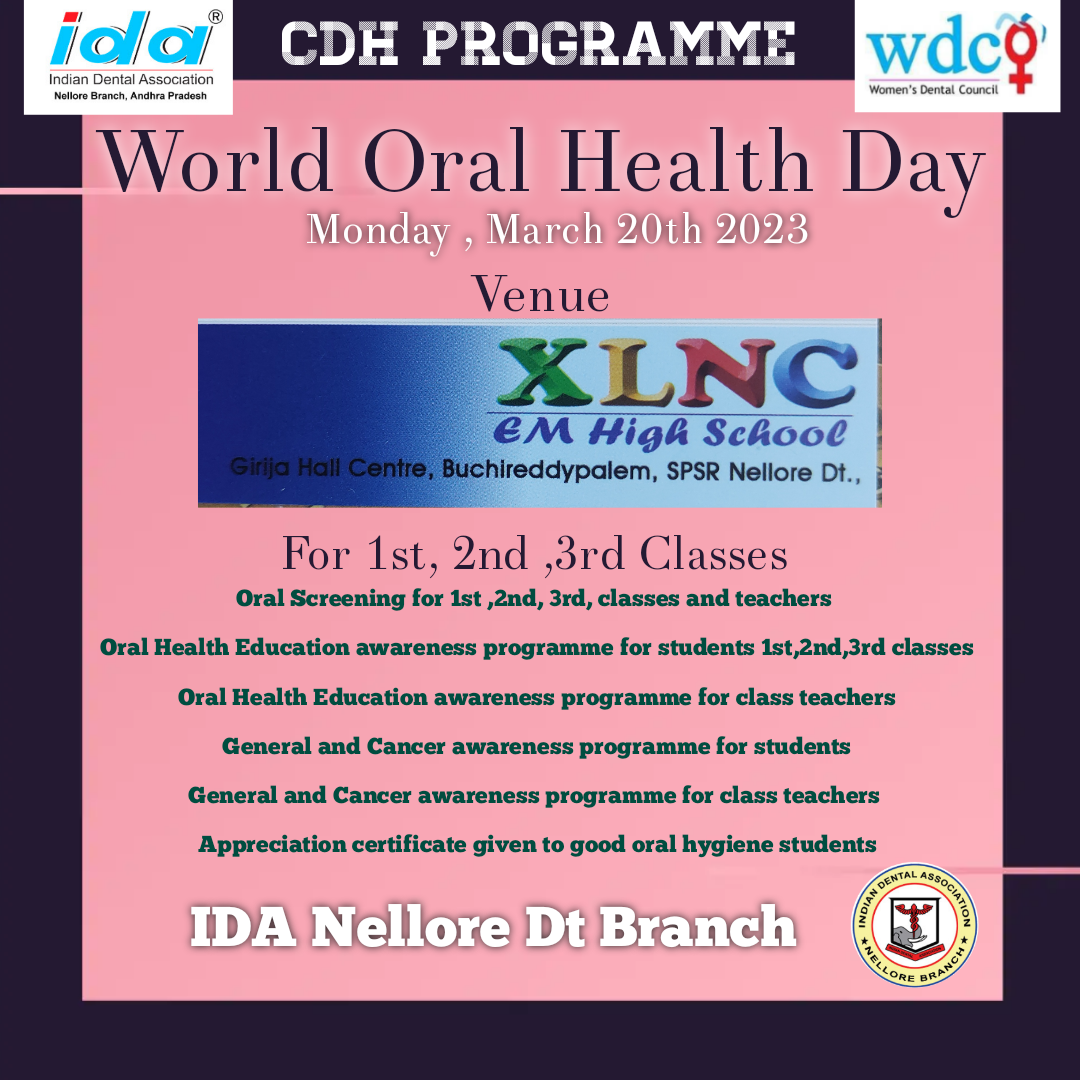 @March 20 ,2023 IDA Nellore Branch conducting school camp on occasion of World oral health day - 1day programme  
1.Oral Screening dental check up drive for school students 
2.Oral screening and Dental checkup drive for school teachers 
3.Oral Health Awareness education programme for students 
4.Oral Health Awarness education programme for teachers 
5.Oral cancer and General cancer awareness education programme  - No smoking , No alcohol  and No junk foods .  
6. Tooth paste and tooth paste distribution to students 1st class to 5th classes 
7.Apreciation certificates for Good oral hygiene students 
8.Memonto to school for participating in IDA oral health day celebration march 20, 2023.  
9. Public awareness programme  
Information
dr.niranjanbabu@yahoo.com
School Of XLNC . Girija Hall Centre ,
Buchireddy Palem, nellore
Nellore 524305
Andhra Pradesh
India
XLNC EM High School, Buchi reddy palem, Nellore Dt. Andrapradesh