Dental check-ups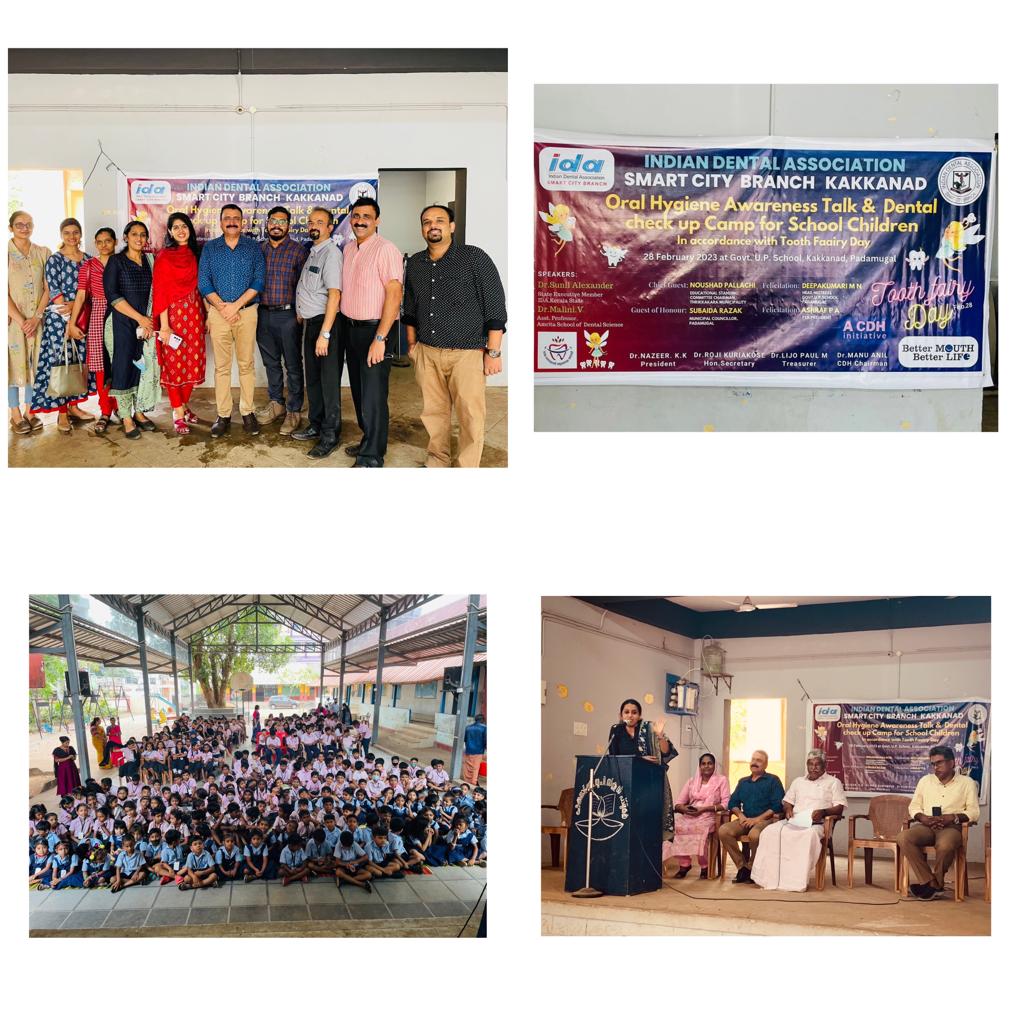 Indian Dental Association Smart City is a branch of IDA in the Kerala, a southern state of India. As a part of World Oral Health Day and also Tooth Fairy Day which falls
on 28th February 2023, a dental check-up camp and oral hygiene awareness talk was organized for the students of a Government Upper Primary School, Kakkanad
(Ernakulam district of Kerala state). A total of 230 students were screened for oral problems. The event was attended by Councillor, representative from the educational
committee of the local government, and the president of the Parent-teachers association of the school.
An total of 10 dentists participated in the check-up program. An awareness talk on oral importance of oral hygiene was delivered by two dental professionals. To
encourage the children to adopt healthy oral practices, a oral hygiene kit consisting of a toothpaste and tooth brush were distributed.
Information
smartcityida@gmail.com
Government U.P. School, Padamugal
Kakkanad
Kochi 682037
Kerala
India
Kakkanad, Kochi, Kerala, India