Dental check-ups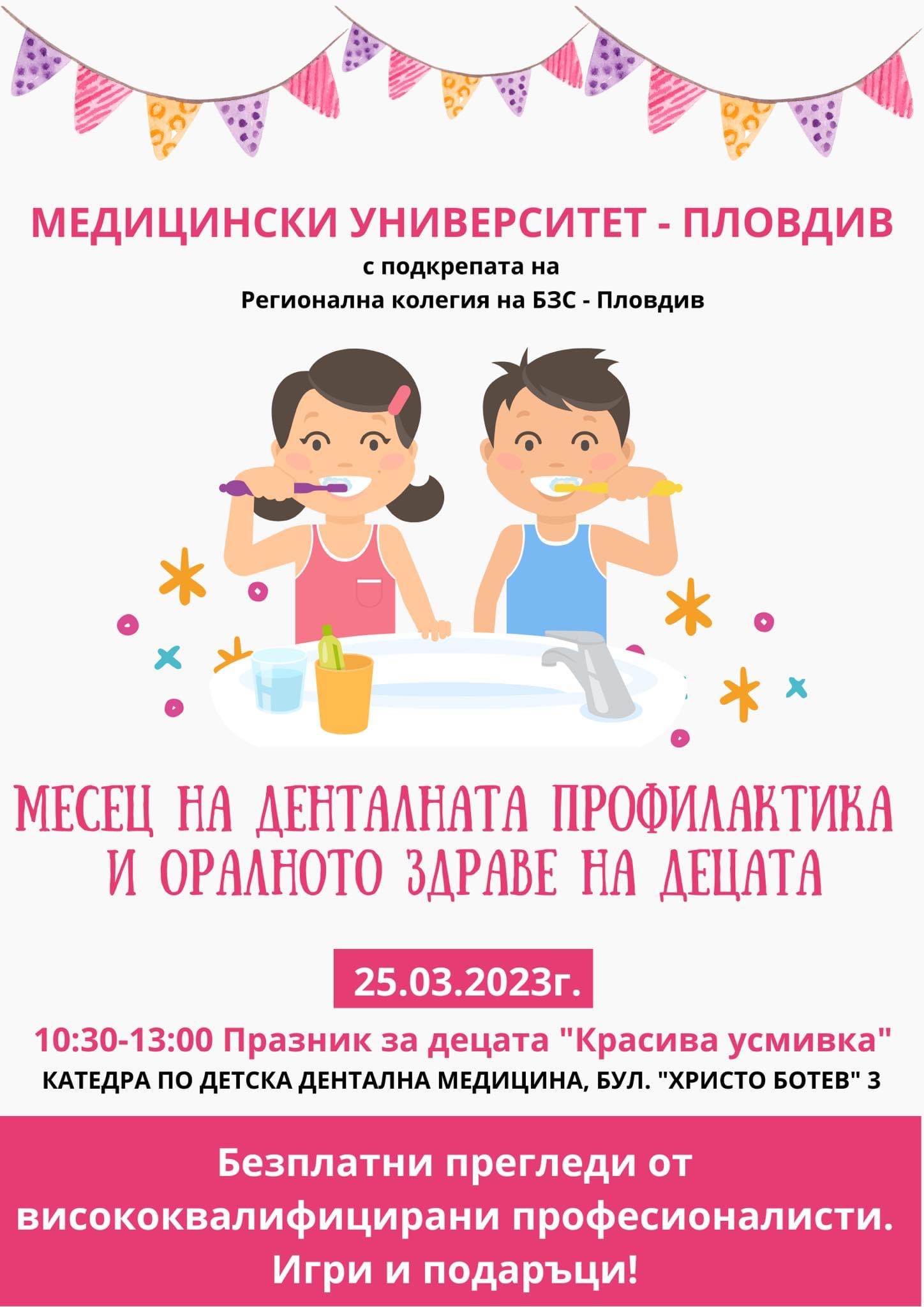 This event is for children of all ages and groups. Together with their peers, children with hearing impairments, children with specific health problems, as well as socially disadvantaged children from nursing homes in the city are invited to participate in the celebration.
All rooms at the Department of Paediatric dentistry have state-of-the-art oral hygiene facilities where children and parents will receive information on proper tooth brushing. Motivational materials have been specially designed for this purpose and will be distributed to the children.
Free check-ups and specialised consultations will be provided by highly qualified teachers.
Information
basdm.pld@gmail.com
3 булевард "Христо Ботев"
4002 Plovdiv
Bulgaria
Faculty of Dental medicine at PMU